Expert Personal Trainers in Your Living Room
Take your training to the next level with an iFIT membership on the Carbon T7 treadmill. Engage in a whole new workout experience as streamed personal trainers lead you in studio classes and take you all around the world, automatically controlling your treadmill's speed and incline to give you a unique, hands-free workout.
Discover the Trainer-Led Workouts

Our trainers can control your treadmill's speed and incline.
30-Day iFIT Family Membership Included◊
Interactive Training Sessions
iFIT trainers move your transformation forward by interacting with and controlling the Carbon T7's speed and incline.
Streaming Global and Studio Class Workouts
See the world while you run through cities and trails, or get pushed in a studio class, all while being led by a personal trainer in your home.
Connected Fitness Tracking
Check your progress as every training session is automatically recorded and even used to influence future fitness plans.
◊iFIT experience shown. WiFi required. Credit Card required for activation. Family membership auto-renews for $39/mo., plus tax, unless canceled in advance.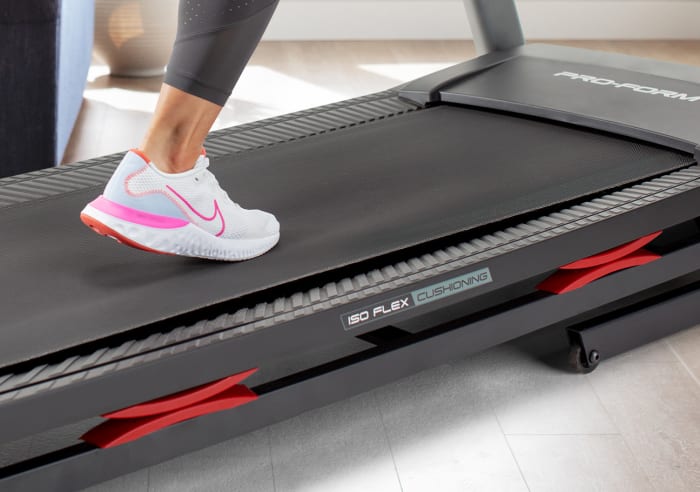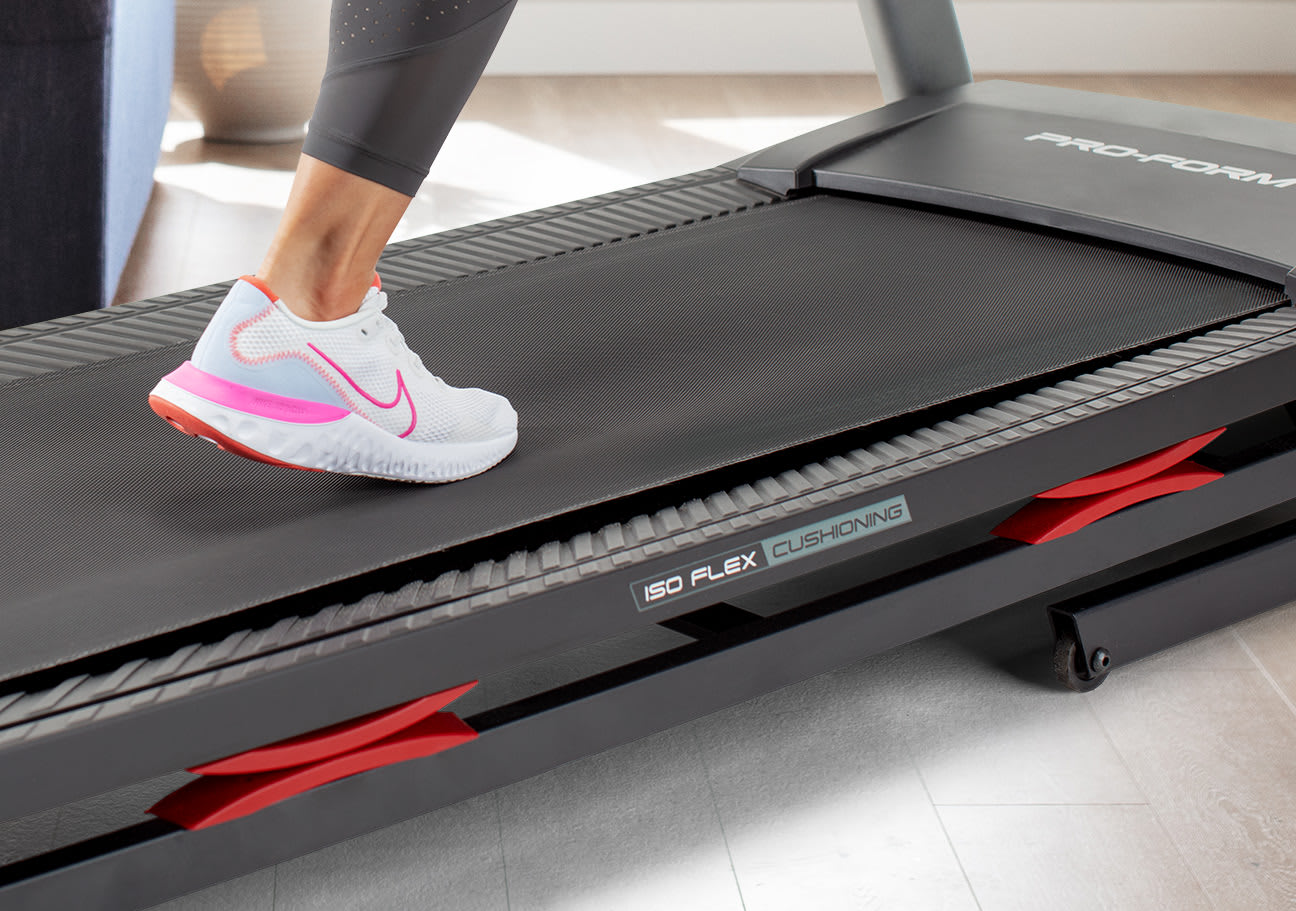 Step Down for a Soft Landing
We know your landing space should help you work out longer and more comfortably. The roomy, 20-by-55 inch deck is built with ISO Flex™ cushioning, which is designed to give your legs a landing surface with more give so you can exercise with more comfort.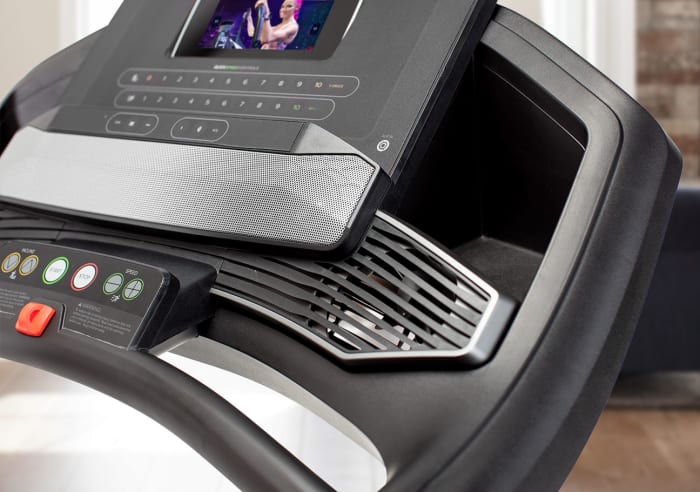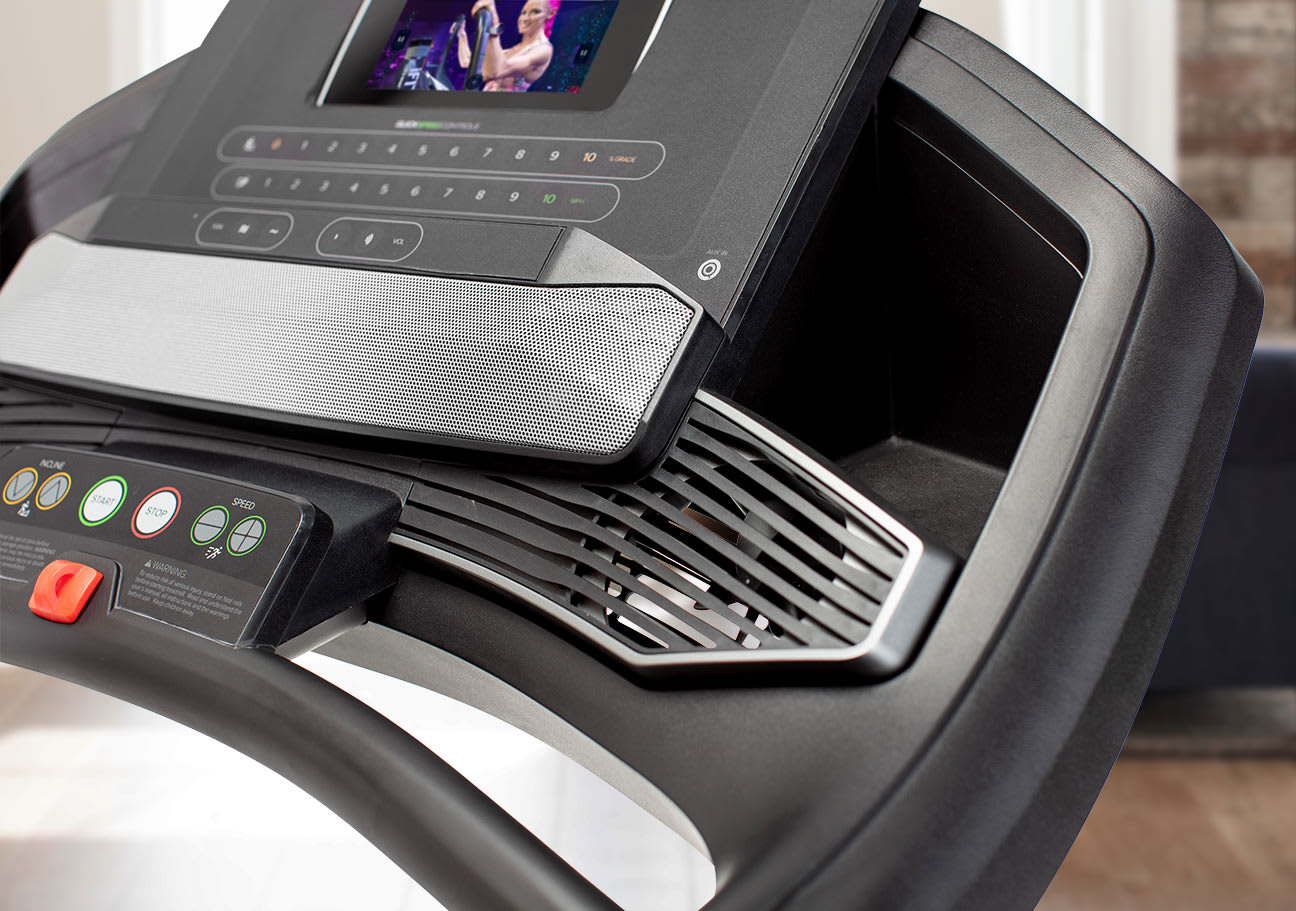 Keep It Cool
This treadmill is going to make you sweat. That doesn't mean you need to be uncomfortable too! The built-in CoolAire™ fan gives you three levels of breeze to keep you feeling good throughout your most challenging workouts.
From Couch to 5K—All in the Same Room
The best training comes from following someone who knows what they're doing. And what better place to work out than inside your home? With interactive personal training and a machine that's designed for your home, an iFIT membership brings knowledge and convenience to the Carbon T7.
Folding for Freedom
The last thing you need is something taking up more space around your house. That's why we engineered the Carbon T7 with SpaceSaver® Design, so you can conveniently fold the deck up and out of the way. And with EasyLift™ Assist, you can use the built-in, powerful shock to help you lift the deck with an easy push.
---
Tech Specs
iFIT® Enabled, 30-Day iFIT Family Membership Included1
0 – 10 MPH QuickSpeed® Button Control
0 – 10% Grade QuickSpeed® Button Control
SpaceSaver® Design with EasyLift™ Assist
10-Year Frame, 1-Year Parts & Labor
35.2" Wide x 73.5" Deep x 57.5" Tall
223 Lb. In Box Product Weight